Markets
Value of the adhesive and sealant industry in Europe
In terms of value, the major end-use markets for adhesives and sealants in Europe are:
building and construction
paper and board
industrial assembly
transportation
At least half of the products are used in industrial applications.
The European adhesives and sealants (A&S) market in 2022 was 4.8 million tonnes with a value of €19.9 billion. The combined demand for adhesives and sealants in Europe is forecast to see a small increase in volume between 2021 and 2028.
In-depth information on the European adhesives and sealants industry can be obtained from our Market Report.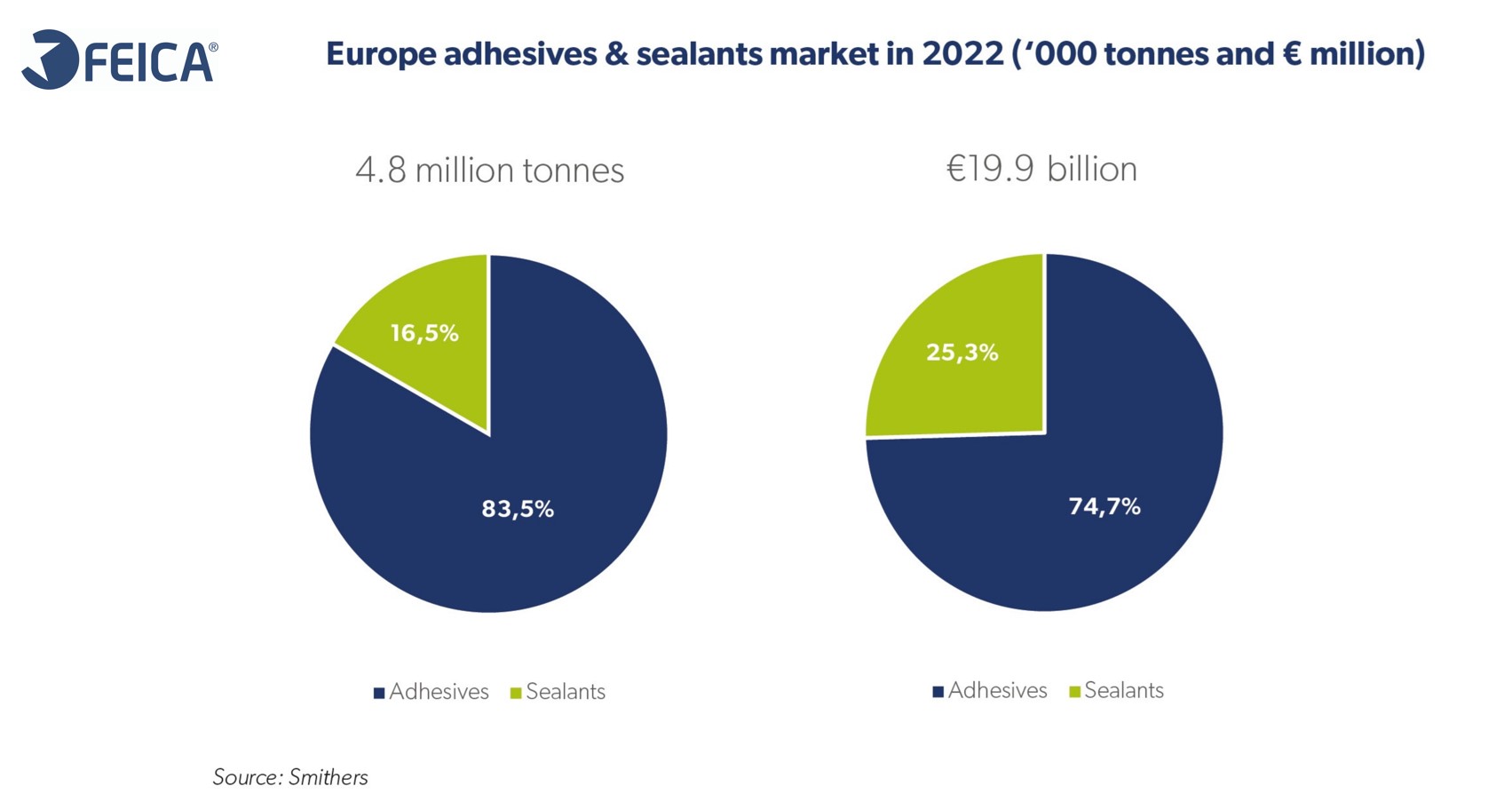 Making everyday products possible
Adhesives and sealants play an essential role in just about every product you can imagine. Whether it's creating or packaging the product itself; or creating the machines that made your product, the vehicles that transported it, the phones and computers you ordered the product on or the credit card and terminal you paid for it with. The classification manual provides a common set of market definitions and product categories that can be used to represent the Adhesive and Sealant Industry worldwide.
Applications of adhesives and sealants
The main applications of adhesives and sealants are:
Paper, board and related products

Transportation

Footwear and leather

Consumer / DIY

Building and construction

Woodworking and joinery

Assembly operations / other