A safe future for polyurethane (PU) products
New restriction on diisocyanates adopted under REACH
On 4 August 2020, a new restriction on diisocyanates was adopted by the European authorities under
REACH
.
This leaflet is available in English, German, French, Polish, Italian, Spanish and Dutch.
All professional and industrial users of products with a total monomeric diisocyanate concentration of > 0.1% will need to be trained and certified by 24 August 2023 in how to handle products containing diisocyanates safely.
FEICA, in coordination with ISOPA and ALIPA, the diisocyanate manufacturers' industry associations, is preparing online training material for use by its members and by adhesive or sealant users.
We expect it to become available as of February 2022, early enough for all users of PU products to be trained and certified by 24 August 2023. In addition, the legal requirements should appear on packaging as of 24 February 2022.
More information on PU training is available under 'Our priorities'.
​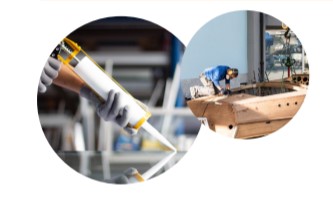 Read 'A safe future for polyurethane products'.